Apr 13 2017
Until May 2nd, you can match up all the hidden pairs in the chests to win surprises!
Turn over two tiles by using your keys. If the two tiles show the same picture, you have found a pair and the pair will be removed from the board. If not, they will turn to face down, and you have to continue searching. Every time you clear a board, you will get a prize. There is a collection for this promotion too, which was introduced with the Plant promotion from March 2017. If you complete the collection, you will get a Horn of Plenty!
You can get keys by:
Logging in for the first time of the day (6 keys)
Completing objectives
Buying them with passes
There are also three different kinds of Jokers, or boosts, "4 Make a Pair", "Favorable Alignment" and "Family Ties" which help you find pairs more easily. You can get Jokers by:
Completing objectives
Buying them with passes
Prizes:
Level 1 – Apollo's Lyre
Level 2 – Equus
Level 3 – 3* Classical Saddle
Level 4 – Artemis' Arrow
Level 5 – Medusa's Blood
Level 6 – Lunge
Level 7 – Aging Points
Level 8 – Fertility Wand
Level 9 – Tractor
Level 10 – Equus
Level 11 – Ow's Helios Ray
Level 12 – Achilles' Heel
Level 13 – Harmony Pack
Level 14 – Poseidon's Pack
Level 15 – The 5th Element
Level 16 – Philosopher's Stone
Level 17 – Hera's Pack
Level 18 – Hermes' Winged Staff
Level 19 – Hestia's Gift
Level 20 – Plant Kingdom Divine, Fern
Complete all 20 levels to get Fern, the newest addition to the Plant Kingdom Divines.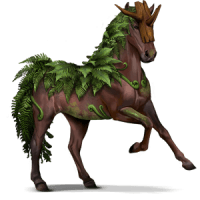 Fern can be watered, like the other Plant Kingdom Divines. His skills increase when you feed him droppings, and the skills increase depending on the amount of droppings he is given, and also the season of the game. When he reaches 2000 skill points, he can be pruned. Then his skills will be reset to 0, but he will give you one Hera's Pack.
2 Responses to "Ow's Memories – 2017 April Promotion"
#

Bountybreeder

on 22 Apr 2017 at 6:19 pm

You mean 2017, right?
How much equus earned in the second equus prize?

#

hirvijenta

on 25 Apr 2017 at 1:53 pm

@Bountybreeder: Yes I meant 2017, little mistake there. The second equus prize is 15,000 equus.
Leave a Reply