May 05 2017
The wandering horses are back! Until May 22nd you can collect points and be visited by the 16 Environment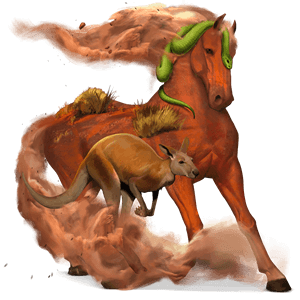 Wandering Horses.
To get the wandering horses, you will wait for them to unlock (you can unlock them earlier for passes), then collect all the points they require. All the wanderers have different objectives, and give different prizes. They also have different crystal colors, which you can use to give points to the meter of a horse of your choice.
Crystals can be obtained by:
Catching UFOs with crystals
Buying them with your passes
When you get 100 points for one horse, the wanderer joins your breeding farm for 5 days and brings you their presents!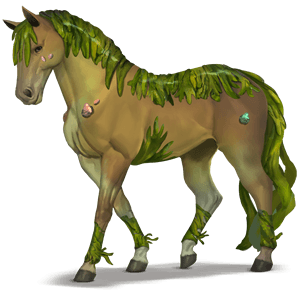 When you have collected all the wandering horses, including Foreshore, you will get the newest addition to the Plant Kingdom Divines; Alga (to the left).
There is also a new addition to this version of the wandering horses; the Community Wanderer, Wilderness.

Wilderness will wander from player to player each day, as long as they have completed the tutorial (unlocked Taiga). There can be more than one Wilderness on each server, there are currently 14 Wilderness on international.
One Response to "Wandering Horses – 2017 May Promotion"
I got wilderness today I wish he could stay but sadly it's nearly the end of his stay
Leave a Reply