Feb 24 2018
Until March 12th, break the ice and win prizes!
Break down ice doors to find: 
Roby will help you drill through the ice doors, to get to the divine horse. Upgrade Roby by using tools:
His recovery time
How  much drilling he can do
How powerful his drilling is
Reach the last room of the palace and free the divine mare Ràn from the ice to win her.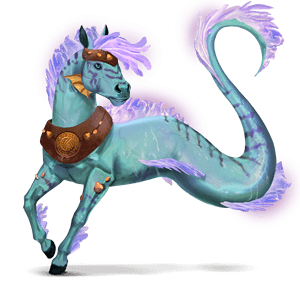 Ràn is one of the Nordic divines. Lift the veil that has descended on Asgard, Midgard and Nilfheim. Take care when choosing which ride to go on! When you get to 420 points, the veil is lifted and Ràn gives you a prize:
A foal of a breed and with a coat you don't yet have. If you have all the breeds and coats, you will get a random foal.
When I played on the test server, I found this promo to be very pass heavy. If you want to save passes, always pick the door that needs the least clicks. You can upgrade Roby three times, so I would recommend making him more powerful and decreasing the recovery time. I still think you would land at somewhere around 40 passes for the divine. Best of luck!
Leave a Reply