Mar 22 2018
Until April 3rd, match the hidden pairs and win gifts.
How to play:
Turn over two tiles at a time by clicking on them. If the two tiles do not match, the tiles turn back around and you lose a life. If the tiles match, then you've found a pair. Then the tiles will be removed from the  board. The level is complete when you've found all the pairs.
Get lives:
When you log in for the first time of the day (6 per day)
By matching up certain pairs
With completing collections
By  buying them with passes
You need at least one life to turn over cards.
Use jokers to find pairs more easily:
The reminder and crystal ball jokers turn over several tiles for seconds
The family ties joker shows you all the tiles belonging to the same family for a few seconds
Every day, one of these jokers are free to use one time.
Divine: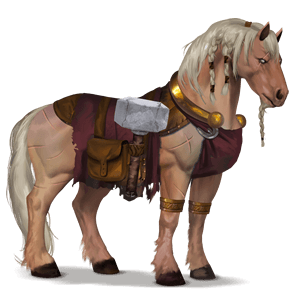 Goibniu is one of the Celtic divines. Find all 5 oghamic letters from their prediction by using their powers of divination every day. When you have completed the prediction, you will get one of these prizes:
1 x Philosopher's Stone
1 x Horseshoe Studs
100 x Iron
Leave a Reply